2020-21 4.00%APY Summer Savings Plan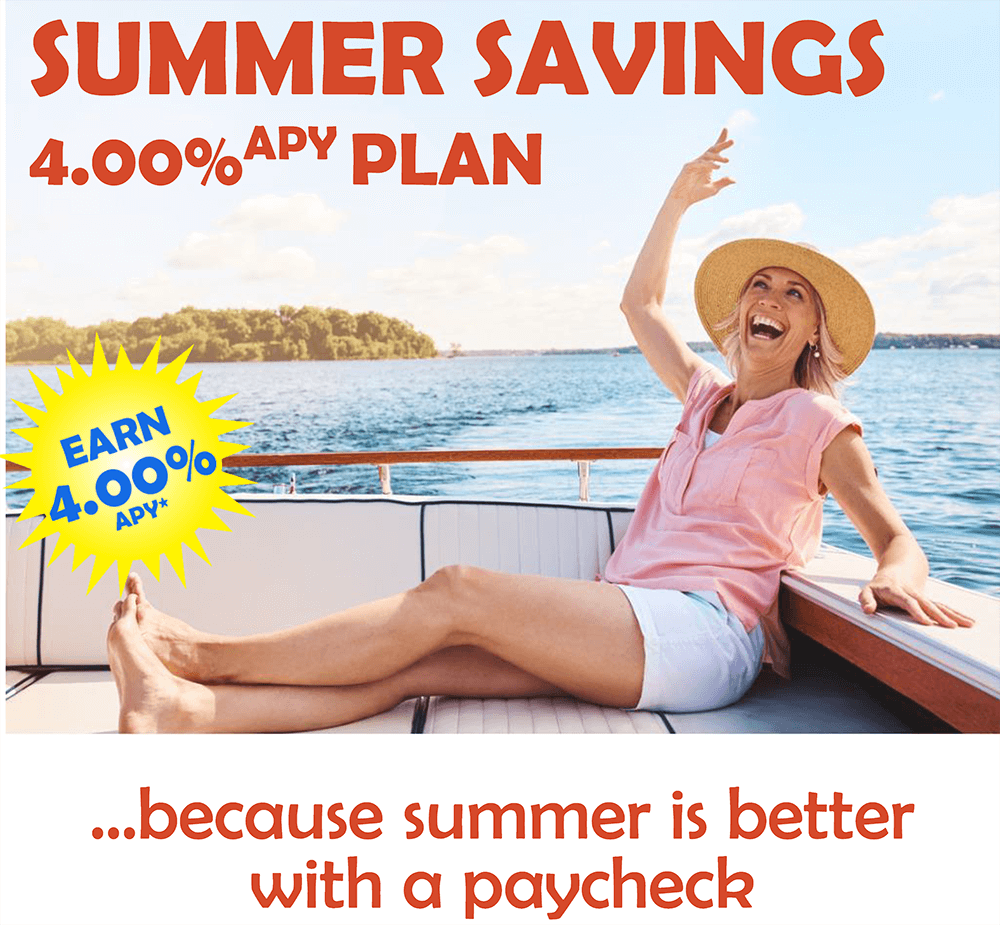 Earn 4.00% APY in this flexible savings plan that gives employees an extra summer paycheck.

Direct Deposit each month from your school district OR company paycheck any amount you choose, up to your entire paycheck. Balance is credited to you in July 2021.

No ATM access, but in-branch penalty and fee free withdrawals are available in-branch.
Sign up TODAY.

More Summer Savings Information here. Call 619-588-1515 to open your account.
APY = Annual Percentage Yield