Here's Your Chance to
Win a $100 Gift Card!
Here's How:
1)
DRAW.
Draw a picture of a heart on the front of a check you intend to deposit with East County Schools FCU
2)
DEPOSIT.
Deposit the check via your East County School's mobile deposit app between
February 7 - 14, 2019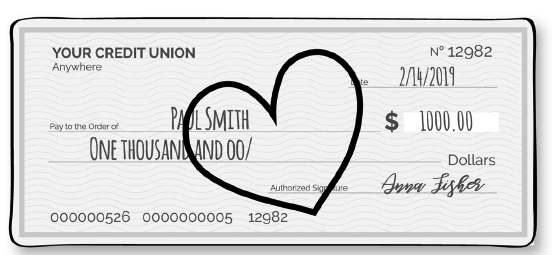 Doing these two things automatically enters you in a drawing to win the $100 gift card. One randomly selected winner will be notified by February 26, 2019.
Heart design must be readable by the check capture system and should not conflict with the integrity of the information on the front of the check itself.
It's that easy!