Free Seminar on Down Payment Assistance Programs - October 23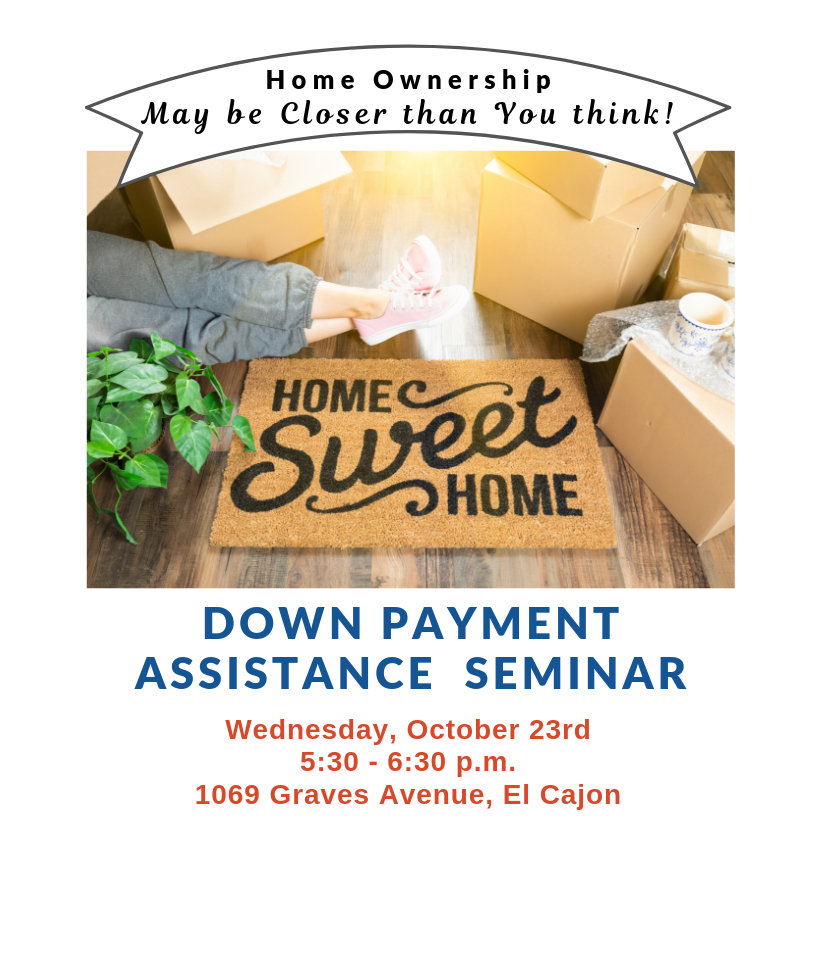 Join us for this complimentary
Down Payment Assistance Home Buying Seminar
Wednesday, October 23rd, 2019
5:30 - 6:30 p.m.
REGISTER

East County Schools Federal Credit Union
1069 Graves Avenue, Suite 100
El Cajon, CA 92121
(619) 588-1515

During this free ECSFCU class you will learn about the lending process, about down payment assistance programs (DPA) and about home buyer grants that may be available to you. Led by CalHFA Lending Hero Stephany Puente of team Puente @ Point Mortgage, this seminar will explain DPA programs, how they function and which program might be right for you and your family.
Members and guests, please bring your questions regarding down payment assistance programs.
Click here to RSVP for the "Down Payment Assistance Seminar" or call 619-588-1515.

East County Schools members, and not-yet members are invited to attend - bring a friend or family member!

Light refreshments will be served