Annual Membership Meeting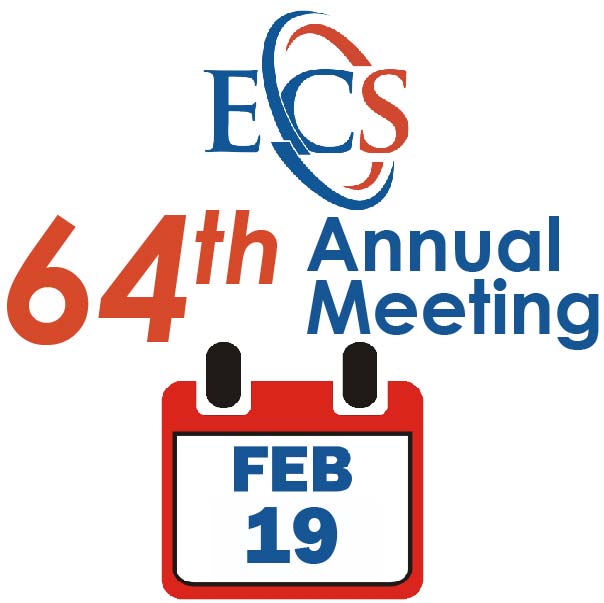 Please join us at the ECSFCU Annual Meeting of the Membership.
- Results of the elections for the three seats on the ECSFCU Board of Directors will be announced
- No nominations from the floor will be accepted at the annual meeting

All members are welcome!

Date: Wednesday, February 19, 2020
Time: 5:15pm

Place: East County Schools FCU
1069 Graves Avenue, Suite 100
El Cajon, CA 92021

NOMINATIONS
Nominations and petitions for open board seats were due November 8, 2019
Click here to meet our nominees.

All primary members may submit a vote for the Board of Director elections. Ballots were emailed or mailed to all members. Ballots may be returned by the midnight Friday, February 14th deadline to either branch or to the following address:

East County Schools FCU
PO Box 20400
El Cajon, CA 92021