Latest COVID-19 Information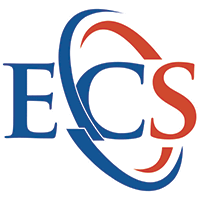 Friday, March 20, 2020
The safety and well-being of our member-owners and staff remain our top priority, and we hope you remain in good health. East County Schools Federal Credit Union continues to monitor the COVID-19 developments and would like to share some of the changes we are making in light of the changing environment.
Effective immediately, the La Mesa Village branch lobby is temporarily closed to the public, for the safety of our staff.
Effective immediately, the El Cajon branch lobby is open using a Curbside Concierge plan for member-owners, for the safety of our staff. Please consider, whenever possible, using our Online and Mobile banking, 30,000 CO-OP ATMs and 17 San Diego County Shared Branches to keep you connected to your finances. Our hours remain 9:00 a.m. - 5:00 pm in the El Cajon branch.

Click below for the latest ways we are working to ease the financial burdens of COVID-19 for our member-owners.
COVID-19 Financial Assistance Changes
Please note: only ONE Financial Wellness Loan per member will be considered, but member-owners who have existing Personal or Auto Loans with ECSFCU may also be eligible to Skip-A-Pay for 90 days on those loans in addition to a Financial Wellness Loan.
If you experience a hardship, East County Schools offers relief options that may help such as new Emergency Relief Loans, Credit Cards and Lines of Credit. Please call us at (619) 588-1515 for assistance or apply online.

If you need assistance with mobile or online banking, or have any other needs, our staff remains available by phone at 619-588-1515 or via online message to help you in any way that we can.
Don't be a Fraud Victim during the COVID-19 pandemic

The Coronavirus (COVID-19) has been a windfall for fraudsters as they exploit our thirst for knowledge on the virus. A number of Coronavirus - themed phishing attacks to deliver malware have been discovered. This malware can compromise your online banking credentials, credit card numbers or other personal information. Do not provide personal information to emails that you did not solicit. East County Schools FCU will never send you an email soliciting personal information. The phishing emails or social media posts may appear to be from the Centers for Disease Control (CDC) or the World Health Organization (WHO) and contain an infected link or attachment purporting to be from a credible source. They may contain maps, advice from medical experts, information on cures, vaccinations or product shortages. Please remain vigilant.
Do not open these emails, click on links or provide information in response to emails that come from sources you do not recognize or request. It is safer for you to go directly to the sites that you trust, directly to the company's website from your browser. Credible sources include:
Centers of Disease Control website https://www.cdc.gov

San Diego website
https://ww.sandiegocounty.gov/coronavirus/coronavirus-sd.com