Latest COVID-19 Information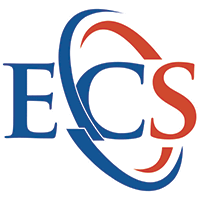 Updated Thursday September 3, 2020
The El Cajon branch lobby is open for our member-owners to come inside. We are open our regular hours of 9:00 a.m. - 5:00 p.m. Monday - Friday. The popular "curbside concierge" was retired July 2.
Our staff takes this pandemic very seriously and we value the health concerns of all member-owners and staff. We are going above and beyond to comply with the County, State and CDC guidelines for the safe re-opening of our branch and we have many protocols in effect to that effect. We thank you in advance for your cooperation. If you do need to come to the branch in person:
The La Mesa Village branch lobby remains temporarily closed because adequate social distancing is not possible due to its lobby configuration.

Face Masks are required for entry inside our building, no exceptions
Temperatures are checked for anyone entering our building (you must be less than 100.4F)
Unless you have joint business, guests will be asked to wait outside, to limit the people in our lobby
Our restrooms will be closed to member-owners (Target next door does have them open)
No handshakes or hugs right now (we miss it too)
Please respect the floor signs indicating where to wait for service and how far back to stand from our teller stations, and sit from our New Account and Loan desks. We will be cleaning work areas between member-owners; you will be told when it is safe to proceed
Our front door will be ENTRANCE ONLY and our side door will be EXIT ONLY
We provide hand sanitizer in three locations in our lobby and encourage you to use it
A dedicated staff member will disinfect any lobby areas touched by member-owners during all branch hours
For everyone's safety, please stay home if you have been exposed, or if you have any Covid-19 symptoms. We answer our phones, and offer most services through Online and Mobile banking, 30,000 CO-OP ATMs and 17 San Diego County Shared Branches to keep you connected to your finances.
If you need assistance with mobile or online banking, or have any other needs, our staff remains available by phone at 619-588-1515 or via online message to help you in any way that we can.
Don't be a Fraud Victim during the COVID-19 pandemic

Do not open these emails, click on links or provide information in response to emails that come from sources you do not recognize or request. It is safer for you to go directly to the sites that you trust, directly to the company's website from your browser. Credible sources include:
https://www.usa.gov/coronavirus
https://www.cdc.gov/coronavirus
https://www.sandiegocounty.gov/coronavirus/
https://www.irs.gov/newsroom/irs-warns-against-covid-19-fraud-other-financial-schemes