2022-3 4.00%APY Summer Savings Plan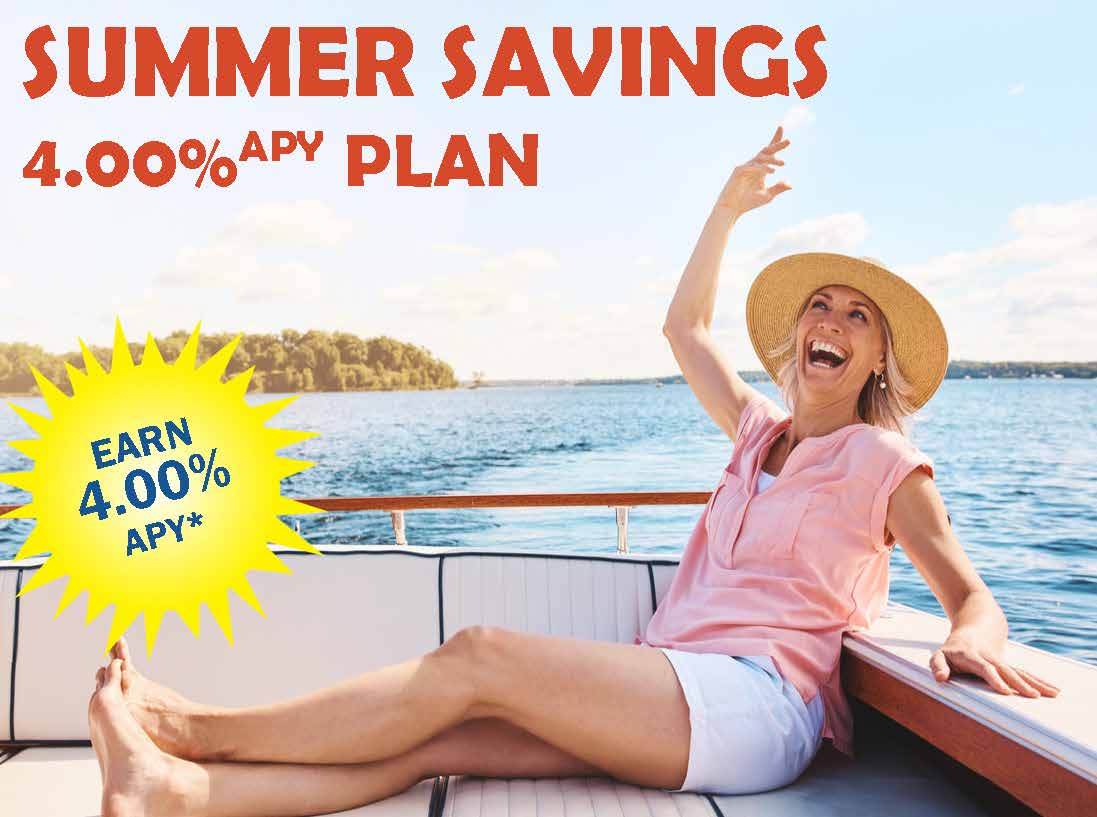 Earn 4.00% APY in this flexible savings plan that gives members an extra summer paycheck.

Direct Deposit each month from your school district OR company paycheck any amount you choose, up to $2,500 each month. Balance is credited to you in July 2023.

This account has no ATM access, but penalty and fee free withdrawals are available in-branch any time.
Sign up TODAY.

More Summer Savings Information here. Call or text SUMMER to 619-588-1515 to open your account.
APY = Annual Percentage Yield